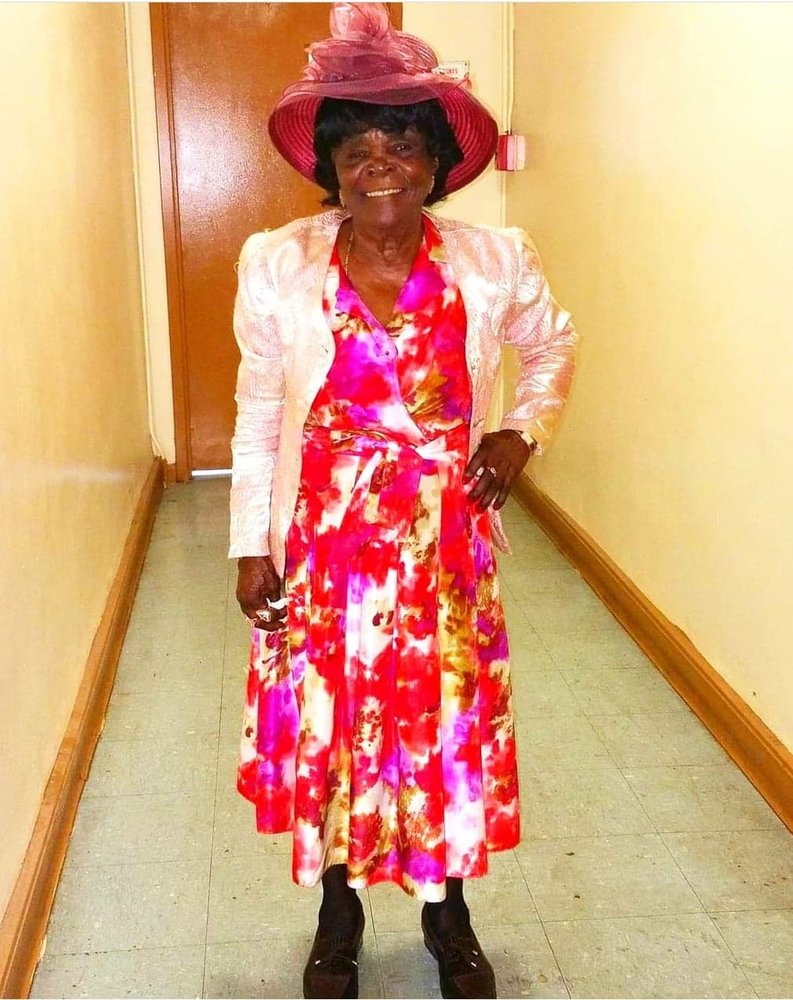 Obituary of Sulfise Norvilus
Please share a memory of Sulfise to include in a keepsake book for family and friends.
Sulfise Norvilus
My grandmother; Sulfise Norvilus was the most down to earth, loving, and compassionate person that ever walked this earth. She was born in Haiti on July 3rd, 1935, married her longtime sweetheart and had four children, twin boy and girl by the names of Lahens Merant and Celine Merant, another boy by the name of Wilner Merant and her youngest who is my mother Geralda Merant. Now my grandmother's life like most was not always easy but instead of feeling pity for herself she worked twice as hard to remove herself from the hardship and improve her circumstances. She enjoyed learning new things such as singing and was an amazing dancer; she truly was the life of the party, but most of all she had a huge heart. It does not matter who you were if you were in need you can always count on her to rescue you. She was also very hardworking and a fighter. If my grandmother ever witness any form of injustice, she was never afraid to speak her mind and put an end to it. She had 19 grandchildren out of those 19 is myself, I shared the same name as her and we did everything together. Back in Haiti she started her own food business and had a boutique where she sold all kinds of things to her community such as clothing, shoes, and even jewelry. Her and my mother's relationship was one of a kind they were more than just mother and daughter they were best friends. They did everything together and went everywhere together; my grandmother was always so adventurous. She had the desire to explore new things and was so creative. Her fashion sense was unique and colorful, it does not matter where she entered, she was sure to make a statement and mesmerized everyone with her looks. Apart from her love for her family she was also a devoted Christian who valued and took her faith in God very seriously; at church you can always find her worshipping and dancing for the Lord. There was never a time where she went to bed without giving thanks to God for blessing her with a fulfilled life. As far as the relationship between my grandmother and I, that was one I will cherish for the rest of my life. No one loved and honored me more than she did. There was never anything I couldn't share with her; regardless of how big the problem was, she was always so understanding and knew exactly what to say and do to make me feel better. She was my biggest supporter and fan. Whenever I would get overwhelmed with school or always on the run never having time for a home cook meal, she would come to my room and bring me dinner or a snack. When I would get depressed about something, she would bring me an apple and sit and talk to me about my day. It was our little bonding time and a special thing we shared. One thing she always told me was her only wish is for me to find happiness in whatever career I decide to follow she didn't care what it was as long as I was happy and promised to always come to visit her she was onboard. I always told her I had a passion for medicine and the desire to become a doctor in order to save lives and make a difference. She was thrilled and prayed she would be here when I graduate medical school; unfortunately, now she will not be able to witness this day. She passed away on April 17th, 2020 at home in my mother's room where we held her hand and prayed with her. She was not able to speak but made the effort to reach for my mom then laid peacefully and took her final breath. Her memories and tender heart will forever be my motivation for life and my true purpose for existence. I pray that God makes her spirit rest in peace and she knows how much she was loved.


Share Your Memory of
Sulfise