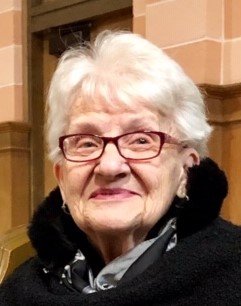 In Memory of
Alma Barry
1929 - 2019
Plant a Tree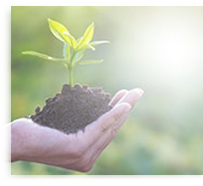 Memorial Visitation
10:00 am - 2:00 pm
Thursday, February 28, 2019
Dangler Funeral Home Of West Orange
340 Main Street
West Orange Township, New Jersey, United States
973-325-1212

Get Directions
Funeral Services
1:00 pm
Thursday, February 28, 2019
Dangler Funeral Home Of West Orange
340 Main Street
West Orange Township, New Jersey, United States
973-325-1212

Get Directions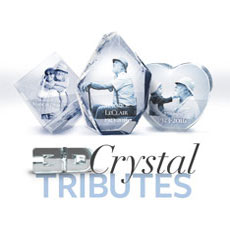 Order A Crystal Tribute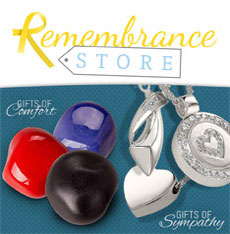 The Remembrance Store
Obituary of Alma Barry
Alma Buda Barry, Mother and Grandmother, 89
The angels came and took our beloved mom, Alma, to join family members in heaven. She passed away peacefully after a brief hospitalization resulting from an infection in conjunction with metastatic lung cancer on Friday, February 22, 2019. Alma was loved by all. Whether you knew her as Mrs. Barry, Alma, Mom, Nana or Tanta, she touched so many lives.
Born, April 27, 1929, she was the daughter of the late Emilie and Louis Buda, raised in New York City, the youngest of five sisters and one brother. Alma began her married life in Bloomfield, raising her family in West Orange. Alma lived in Whippany and Basking Ridge before returning to her roots in West Orange. Alma worked as a sales person in fashion, then as a waitress and also as a nanny in her later life. In each situation, Mom developed genuine friendships with one lasting for upwards of 70 plus years. Alma's strong work ethic and grit, resulting from birth as a depression baby, were values that she carried with her throughout her life.
Alma was a strong independent woman and a dedicated parent. She married her friend from the neighborhood, Eddie Barry in NY. Back in the day, a Lutheran woman marrying a Catholic man, she agreed to raise a Catholic family. The couple first moved to Bloomfield, starting a family. Irish triplets, Patrice, Kevin and Danny arrived 18 months apart. Then moving to West Orange, Mom became active at our Lady of Lourdes, volunteering and supporting her children in many ways. Alma worked locally for so many years to be near to her kids. Pals Cabin, MayFair Farms, Town & Campus and Crestmont Country Club benefited from her waitressing expertise. Mom formed many lasting friendships throughout the years in the food services business. The pair later divorced and Eddie passed away in 1982.
Raising her children and being there for her grandchildren, mom made an impact. She dedicated two years to managing her first born grandson, Jason's childhood acting business. They traveled together not only to NYC, but to Boston, Washington, California, Texas, Canada and the Bahamas. Years later, when mom moved to Whippany to share a home with Patrice, she then saw her family expand as Danny and Donna, who married in 1988, gave birth to Nicole in 1990. Kevin and Gail, who married in 1987, welcomed Jordyn 6 months after Nicole was born and next Patrice and Rick, also then married, were blessed by Amanda Kate arriving six months after Jordyn. In 1993, Kevin and Gail completed their family with Ian's arrival, and shortly thereafter Danny and Donna welcomed Alana, the 6th and youngest grandchild. Alma's heart was full as she talked about them all with love, affection and pride, watching each grow from babies to the loving grandchildren they are today. Celebrating birthdays and spending both Christian and Jewish holidays together throughout the years created lasting memories for us all. It is Alma's legacy that inspired this generation of grandchildren to achieve on so many different levels from playing college sports, earning multiple academic degrees to owning their own and managing businesses to becoming professionals in their chosen fields. Her pride was no secret! Knowing she now had a doctor in the family was particularly thrilling.
As the youngest of six siblings, Alma had a large extended family. These relationships meant a lot to her. She thrived from and valued the attention and love she received. Mom enjoyed when her nieces and nephews kept in touch with her; each call and visit made her so happy. Whether you were reaching out from New Jersey, Brooklyn, Staten Island, Connecticut or from Florida, these calls made Mom's day. Alma especially looked forward to the daily calls Amelia made to her Tanta, as she cared for Mom like her own. These calls were so uplifting because they kept Alma updated on all the newest and youngest family members.
As a devoted NY JETS fan for most of her life, Mom taught us to cheer and stand beside our team no matter what. She proudly sported her JETS wears for all to see!
Mom surely enjoyed her international travel , various cruises and visits to California, Ohio and many special places in New Jersey like Pittstown. Pictures abound especially during the scrapbooking era. She was lifted by country music and was wowed by Pit Bull in concert. Alma especially loved her many trips to Atlantic City, which she often thought of as her happy place when asked in recent days, and had a good day visiting Sands Casino. Alma loved to play bingo, pokeno, and do puzzles to get a group of family and friends together. She enjoyed crocheting scarves and blankets and shared these with many of us. Playing the lottery was a weekly pastime for Alma. We keep hoping for the big win. Mom's mac and cheese recipe will long live in our family's hearts and stomachs.
Alma was also privileged to have a second career that sustained her and brought her such joy happiness and fulfillment. As a nanny, she spent wonderful times caring for some very special families. The Barone and Kaminaris families shared so much quality time and love with Mom. These years filled with cherished moments were deeply woven into Alma's heart, filled her with pride and were such an important part of her life. These families had a great impact on her and became part of our extended family.
In 2013, Mom moved to Ridge Oak in Basking Ridge and began yet another wonderful chapter in her life. She relished living independently and made friends with those she met in her community. Mom loved her apartment. This was great time in her life. She was deeply saddened when the time came to give that up and move once again.
Throughout her mid to late 80's, as Mom's health declined slowly in recent years, she was determined to find the right doctor and the magic pill to cure her. Making appointments and seeing doctors for each and every ailment was something she actually enjoyed doing. She was most fortunate to have received the best care available and to have a plethora of doctors who provided top notch care and compassion right down to her last day. Mom was told repeatedly in her final days how much she was loved, how she will be missed and that we would all be ok when she was gone. Our beloved Alma, Mom, Nana and Tanta shared her goodness with everyone.
Alma is survived by her daughter, Patrice, two sons, Kevin and Danny, daughters in law Gail and Donna and her six devoted grandchildren. As the youngest of six children Mom is the last of a great family generation. Alma is also survived by extended dear and loving family, devoted friends and a host of caring nieces, nephews, great and grand nieces and nephews. Our mom will me missed and not forgotten. Alma's family legacy is a blessing and we all are forever comforted by our lasting memories as we are surrounded by family and friends.
In lieu of flowers, We appreciate contributions made to Memorial Sloan Kettering Cancer Center, Attn: Emily Carter, 885 Second Ave., 7th FL., New York, NY 10017. (Please indicate on the check that the gift is in memory of Alma Barry), or to Atlantic Health System: Home Care and Hospice, 465 South Street, Morristown, NJ 07960.(please note Alma Barry's name on check)
Share Your Memory of
Alma