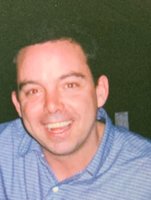 Michael Francis Conlon
Michael Francis Conlon
Devoted to his family, accomplished athlete, diehard Red Sox fan

Michael Francis Conlon, 60, died suddenly on Feb. 8, 2020 surrounded by his loving family.
Visitation will be held on Wednesday, February 12, 2020 from 3-7 PM at Dangler Funeral Home, 340 Main St. West Orange, N.J. 07052. In lieu of flowers donations may be made in Michae's name to; Polycystic Kidney Disease (PDK) Foundation, 1001 East 101st Terrace, Suite 220, KansanCity, MO 64131.
A Funeral Mass will be offered on Thursday, February 13, 2020 at 10:00 AM at Our Lady of the Lake, 32 Lakeside Ave. Verona, N.J. 07044. Cremation will be private.
Michael was born in Concord, Mass. on March 10, 1959, to Robert and Marilyn (Keefe) Conlon. The family moved to Montclair, N.J., in 1964, where Michael graduated from Montclair High School in 1978. He excelled at lacrosse and was named 1st team All-State, 1st team All-American and co-MVP for a powerhouse Montclair Varsity Lacrosse team that won the state championship his junior and senior years. He attended University of New Hampshire, where he continued to play lacrosse.
Michael was a diehard Red Sox and Patriots fan and loved every moment of their success, especially at the expense of the Yankees!
He spent more than 20 years working for UPS, where his friendly smile and engaging personality served him and the clients well. Big Mike loved life, and anyone who knew him loved being around him.
Most importantly, Michael loved his family and married the love of his life, Susan (Jennings), in 1993. He marveled watching his children in their accomplishments and was their ultimate cheerleader.
In addition to his wife Susan, he is survived by his loving children Kelsey and Michael; future son-in-law Anthony; his eight siblings, Raymond, Bob, Fred, Sue, Patty, Matthew, Marilyn, Mark; and 27 adoring nieces and nephews, who loved being with Uncle Mike!