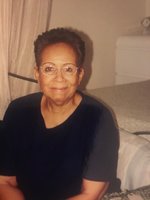 Fay Constance Gardner
Fay Constance Gardner,85
Fay Constance Gardner,85 (nee Stiebel), passed away on Saturday December 16, 2017 .
Visitation will be held on Friday, January 5, 2018 from 3-7 PM at The Dangler Funeral Home of West Orange, 340 Main Street in West Orange.
A Funeral Mass will be offered on Saturday January 6, 2018 at 11:00 AM at Our Lady of Lourdes Church, 1 Eagle Rock Ave. in West Orange. Interment will be private.
Fay was born and raised in Jamaica, living in Miami before moving to West Orange in 2009. She was a Nurse Practitioner working at Cedar Sinai in Miami FL. Fay was in the first Nurse/Practitioner graduating class at the University of Wisconsin. She also received her Master's Degree from Columbia University. Fay was the founder of the Nursing Theory Conference held in Florida. She was the author of several Nursing books.
Fay was the beloved wife of the late Keith Gardner. Devoted mother of Maxine Gardner, Christina Bayyan, and Keith Gardner Jr. Loving sister of Grace Douglas, and she was predeceased by 3 brothers and 4 sisters. Cherished grandmother of Amir Bayya, Alex Kerlew, and Dominic Kerlew. She is also survived by many nieces and nephews.